Honda Custom Wheels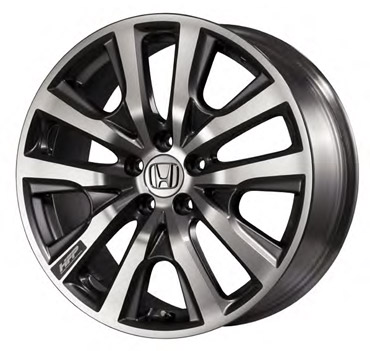 Alloy wheels are the perfect way to add that extra wow factor to your new Honda. Alloy wheels not only look amazing, they can help ensure the longevity of wheel bearings, suspension joints, and tires.
Wheels are stringently tested to match all Honda requirements, as well as those from the Society of Automotive Engineers.
Hub-centric design ensures an exact fit for wheel balance and less vibration to ensure a smooth ride.
Width-matched to fit your car precisely for proper clearance and handling.
Clear-coat finish over the front of the wheels helps prevent corrosion and makes cleaning easier.
Warranty Information: Genuine Honda Parts and Accessories carry a 3-year/36,000-mile warranty if installed at the time of the original vehicle purchase. Accessories purchased and installed at Don Jacobs Honda after the purchase of your vehicle still carry the remainder of the new vehicle warranty. Accessories purchased from the dealer, but not installed at Don Jacobs Honda have a 12-month warranty from date of purchase.