Oil Change Service
At Don Jacobs Honda, we don't just do an oil change, we provide a comprehensive oil service by highly trained Honda Service technicians. When servicing your Honda, we only use premium oil and original Honda oil filters to allow for maximum protection for all driving conditions. Honda oil service is followed by a multi-point vehicle inspection ensuring that your Honda remains at peak performance. Honda oil service intervals are determined both by the amount of miles you've driven and your specific driving style. To be sure, follow the recommended oil changes intervals specified by your Honda's Owner's Manual or Maintenance Minder system (if equipped). After your oil change service and courtesy vehicle inspection, our technicians will reset your vehicle's notification system by logging your visit.
Genuine Honda Oil Filters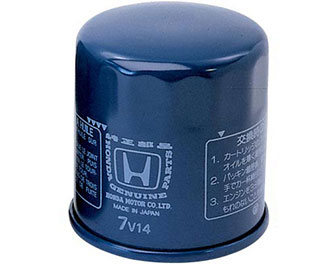 Honda Oil filters are the reliable way to protect your engine because they ensure optimal cleaning and longevity. Genuine Honda filters are designed and tested for your specific Honda vehicle to ensure a proper fit and finish. Only a genuine Honda oil filter will offer maximum filtration of your engines oil. At Don Jacobs Honda, we recycle all used oil filters in an effort to help protect the environment.