Window Tinting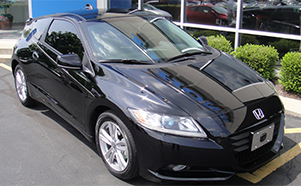 Car window tint will make your vehicle cool in more ways than one. Not only does it look great, window film helps block out heat, reduces glare, and helps protect the interior of your vehicle from harmful UV rays. Window tinting also provides you with privacy day or night, and can even help prevent car theft or break-ins. At Don Jacobs, we use only the highest quality window film products available, while understanding the importance of skilled craftsmanship to ensure a professional seamless look that exceeds your expectations.
Lifetime warranty
Increased A/C efficiency
Reduces glare from sunlight and headlights
Enhanced appearance
Added safety shatter resistance
Protection against interior fading and cracking
Protect your skin from harmful UV rays
Enhanced privacy
Theft and break-in protection
Product Warranty: We offer a lifetime warranty against fading, cracking, and peeling of window tinting installed at Don Jacobs. We cannot provide a warranty against cuts or vandalism.